Niger State Govt. signs $3.25bn MoU with Firm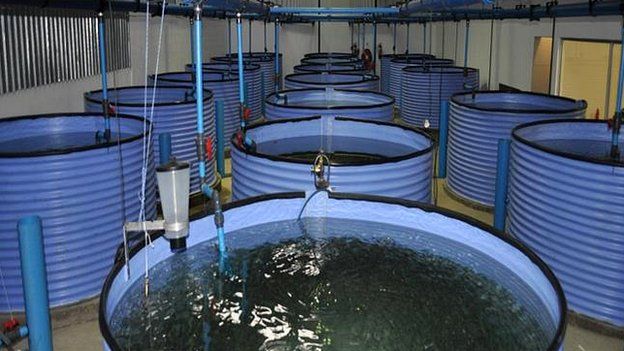 Image source: www.bbc.com
Yesterday, we told you about how the FG is stopping the issuance of fish importation quota as the venture was no longer sustainable, a move that is certain to boost local production both for consumption and exportation.
The Niger state has signed a MoU with a company called All States Investment Ltd on fish farming in the state. This was made known by the Managing Director, Mr. Henry Goiko at the 2017 Niger State Investment Summit tagged "Impact Advancing Agricultural Economy through Innovation". which took place on Tuesday 15th of August 2017
The MoU was signed by the Secretary to the Niger State Government, Alhaji Ibrahim Ladan.
According the Goiko, the company has acquired 42,948.21 hectres of land in Tegina, Rafi Local Government Area of the state to develop an agricultural estate. He said the estate will have world-class facilities including independent electricity supply facility.
He said the facility "will also have all types of animal husbandry that will be producing and selling products in the world market."
"we want to start aquaculture farming such as Crocker and Tilapia fish farming to stop importation. We have our Chinese partners from Shanghai to assist us" He added.
Goiko said the agricultural estate will have a 40,000 housing capacity and will generate over 200,000 employment opportunities. The establishment of the farm will have industrial clusters where people will be trained with exposure to the latest technology.
The ground breaking ceremony of the project will take place in February 2018.